Provence, 1970 Photographs
Images from Provence, 1970
---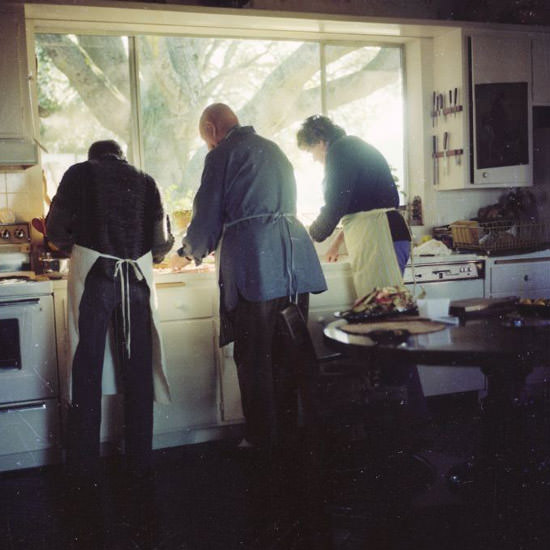 Bert Greene, James Beard, and Julia Child cooking together at M.F.K. Fisher's Last House, in Sonoma County, in the late 1970s. Child, Beard, and Fisher remained lifelong friends, seminal figures in modern American cooking.
---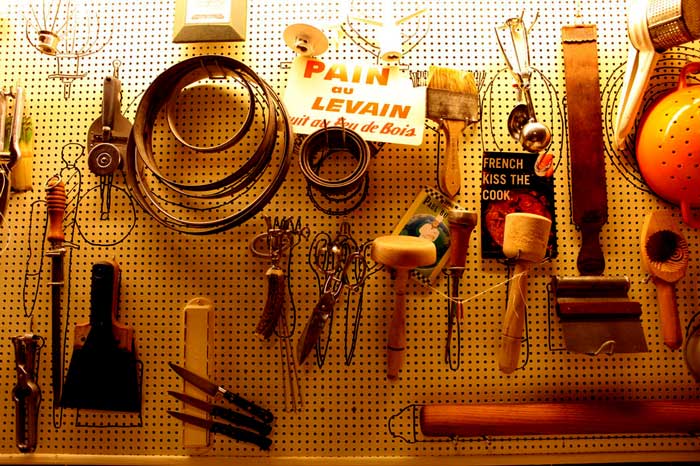 In the kitchen at La Pitchoune, Paul Child painted outlines of Julia's tools and equipment on the Peg-Board walls. Photograph by Benoit Peverelli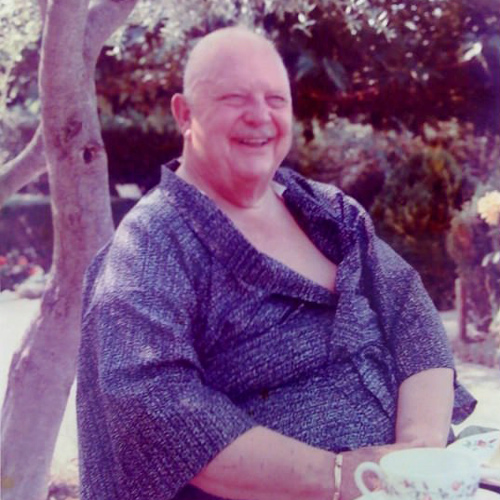 James Beard at La Pitchoune, early 1970s. Beard was the godfather of the American food world, and a frequent visitor at the Childs's vacation house. In 1970, he was enrolled at a nearby diet clinic, hoping to lose weight, and working on his opus, American Cookery.
photo Courtesy Kathie Alex
---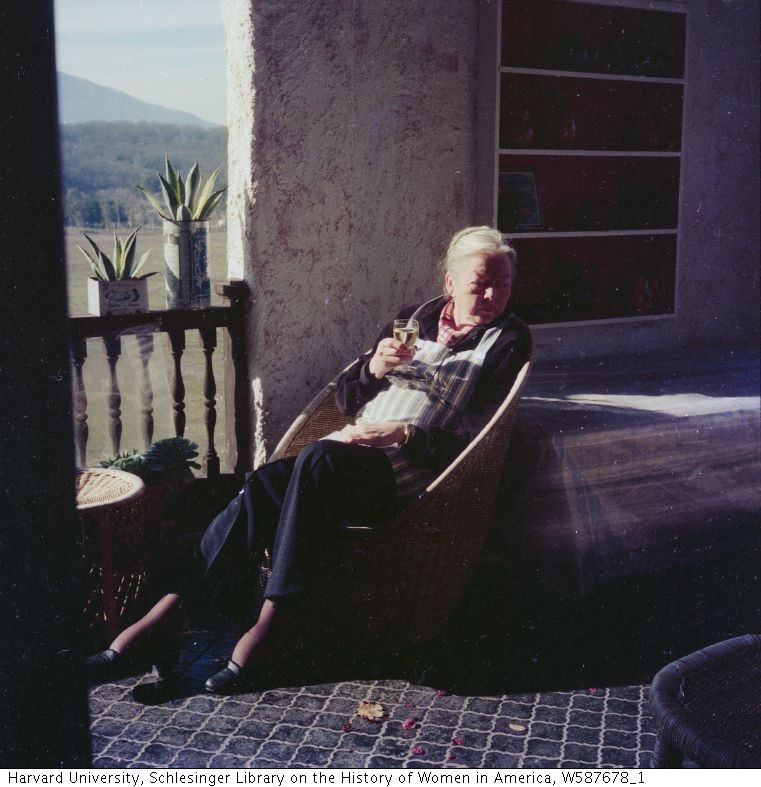 M.F.K. Fisher at Last House in the late 1970s.
---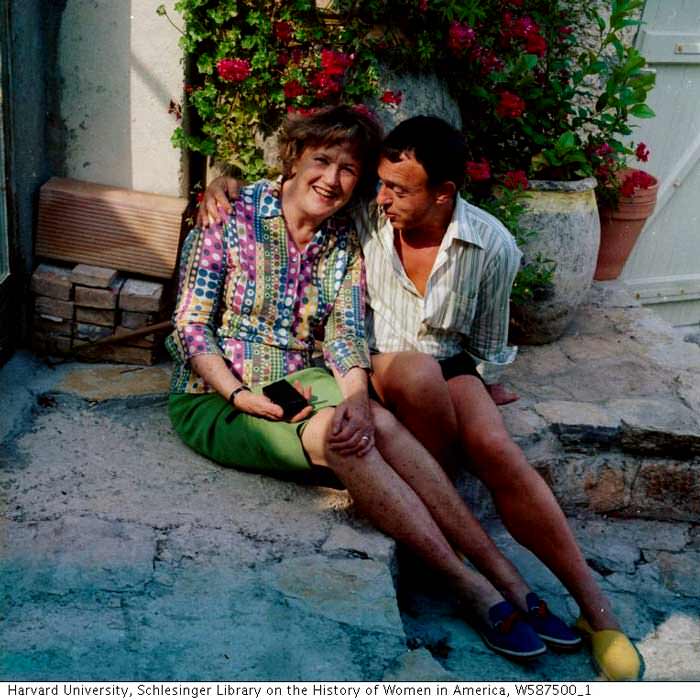 Julia Child and Richard Olney in Provence together in the early 1970s.
---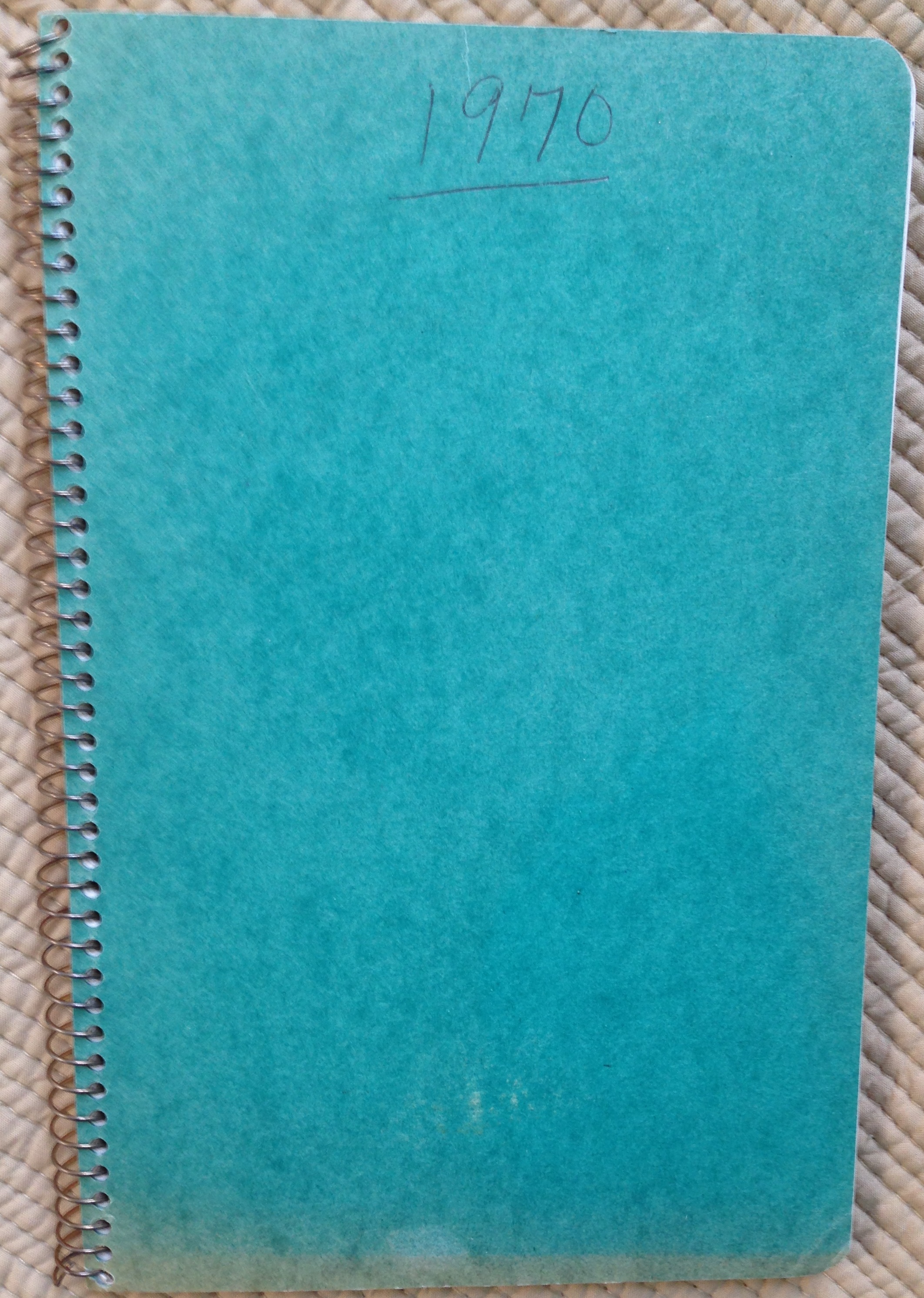 M.F.K. Fisher's journal from 1970.
---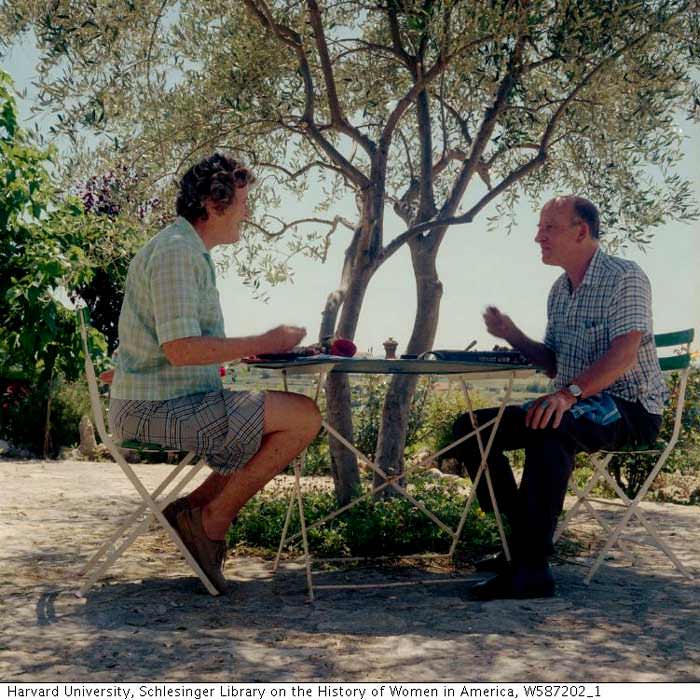 Julia and Paul Child on the terrace at La Pitchoune, thier vacation house in Provence, in the early 1970s. At home in Cambridge, MA, she and her husband were "invaded by telephone, telegraph, and letter, by peeping people, news editors, food writers, television tipsters, photographers, High School Year Book interviewers, cooking utensil salesmen, almond growers, fish experts, oven salesmen, restaurateurs, orchardists." At La Pitchoune, on the other hand, they could forget their intense American life and be quiet and anonymous.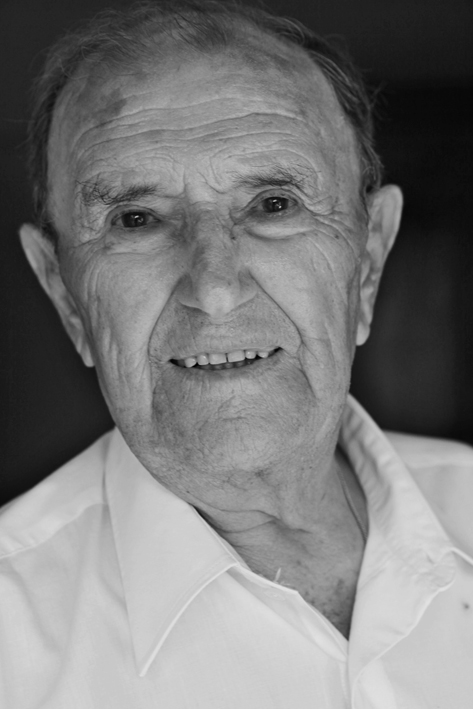 Raymond Gatti, the Plascassier-based chauffeur who drove Fisher, Child, Beard and the others when they were in Provence, photographed in 2010 by Benoit Peverelli.
---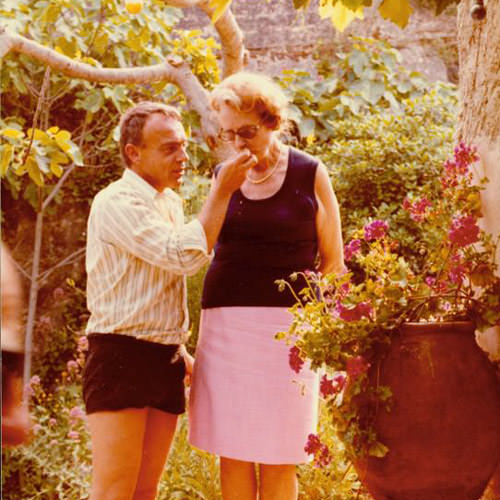 Richard Olney and Simone "Simca" Beck, in the garden at Olney's Provencal estate in the early 1970s. He had pioneered a new, bohemian style of cooking, and had little respect for Julia Child and the rest of the American food establishment.
---
Except where noted, these photographs courtesy The Schlesinger Library, Radcliffe Institute, Harvard University.