M.F.K. Fisher, Julia Child, James Beard, and The Reinvention of American Taste.
Nonfiction

Publisher

Clarkson Potter / Crown Publishing Group

Publication Date

July 24, 2013

ebook

9780770433314

hardcover

9780307718341
Provence, 1970 - M.F.K. Fisher, Julia Child, James Beard, and The Reinvention of American Taste.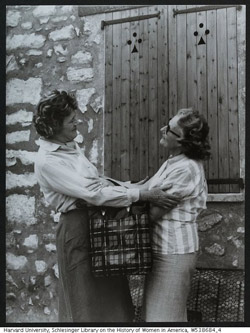 Provence, 1970 is about a singular historic moment. In the winter of that year, more or less coincidentally, six iconic culinary figures, including Julia Child, James Beard, and M.F.K. Fisher, found themselves together for a few weeks in the south of France. They cooked and ate and talked late into the night—about the future of food in America, the meaning of taste, and the limits of snobbery.
The pioneering food writer M.F.K. Fisher arrived in France on an ocean liner, traveling in grand style, just as she had on her first trip to the Continent in 1929. She was in a nostalgic mood, but change was in the air, and she could feel it.
And she wasn't the only one.
The already iconic Julia Child, star of the television show The French Chef, was wondering just how—French—she wanted to be. Would she break away from the overbearing Simone Beck, her co-author of the seminal Mastering the Art of French Cooking volumes? James Beard, meanwhile, was working on his most ambitious book, American Cookery, making a case for the national cuisine while enrolled at a draconian Provencal diet clinic. And the reclusive (and not always friendly) Richard Olney, whose French Menu Cookbook had just been published, was pointing the way to a new brand of culinary bohemianism. Here were America's leading culinary voices–joined also by renowned cookbook editor Judith Jones–gathered together in Provence, each of them making sense of the historical moment.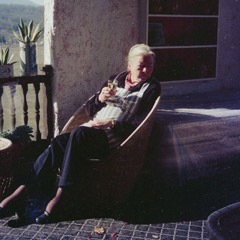 Luke Barr, a grandnephew of M.F.K. Fisher, combines archival research, interviews, and never-before-revealed journals and letters to recreate these pivotal few weeks in the hills above the Cote d'Azur. His dramatic retelling is full of conversations and meals, arguments and unspoken rivalries, and plenty of gossip. But there is also a larger story unfolding, about the democratization of cooking and taste, about a group of people who could feel the world was changing—and they were too.
In Provence, 1970, Luke Barr captures this momentous season, set against a backdrop cinematic in scope. His riveting story traces the beginnings of a modern American food culture, a moment that would alter the course of culinary history and reshape the way we eat now.
See images related to the book
Praise for Provence, 1970
"

Luke Barr has inherited the clear and inimitable voice of his great-aunt M.F.K. Fisher, and deftly portrays a crucial turning point in the history of food in America with humor, intimacy and deep perception…beautifully written.
– Alice Waters
"

Luke Barr paints an intimate portrait of the ambitious, quarrelsome, funny, hungry pioneers who brought about a great culinary shift—the ending of the classical era, and the beginning of a newly experimental, wide-ranging cuisine, one that was inspired by France but was quintessentially American in style and flavor. Provence, 1970 gives a front row seat to the creation of modern American cooking.
– Alex Prud'homme, co-author with Julia Child of My Life in France
"

Luke Barr has written a wonderful, sun-dappled account of the pleasures of cooking and eating in good company. With the deftest of touches, he describes a gathering of celebrated chefs—including Julia Child, his great-aunt M.F.K. Fisher, James Beard and Richard Olney—and the way their American palates transformed French culinary rules for a homegrown audience. Both a meditation on the power of friendship and the uses of nostalgia, Provence, 1970 is the kind of book you want to linger with as long as possible.
– Daphne Merkin
"

…delightful fodder for foodies.
– Publishers Weekly, starred review
"

Such a lovely, shimmering, immersive secret history of an important moment that nobody knew was important at the time. Which are almost always the most splendid kind of important moments.
– Kurt Andersen, author of True Believers
"

Luke Barr has written one of the most delicious and sensuous books of all time.
– Gary Shteyngart, author of The Russian Debutante's Handbook
"

With an insider's access, a detective's curiosity, and a poet's sensitivity, Luke Barr illuminates a culinary clique that changed the way we eat and how we think about food. Provence, 1970 is a revelation.
– Andrew McCarthy, author of The Longest Way Home
"

Luke Barr has brought the icons of the food world vibrantly to life and captured the moment when their passion for what's on the plate sparked a cultural breakthrough.
– Bob Spitz, author of Dearie​​